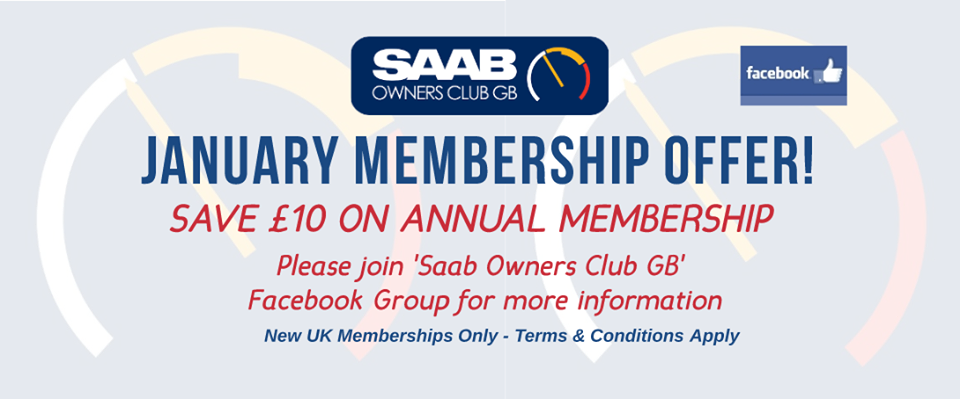 Happy New Year from all at the SOC.
Would you like to join the Saab Owners Club GB and save £10 from the annual membership fee of £42?
The Saab Owners Club GB are pleased to announce that throughout January we are offering this groups members discounted annual membership for those wishing to join the club of £32.
The offer is open to UK residents and new memberships only. Payment is via Paypal only.
Please join our Facebook 'Group' for more information on this great offer!