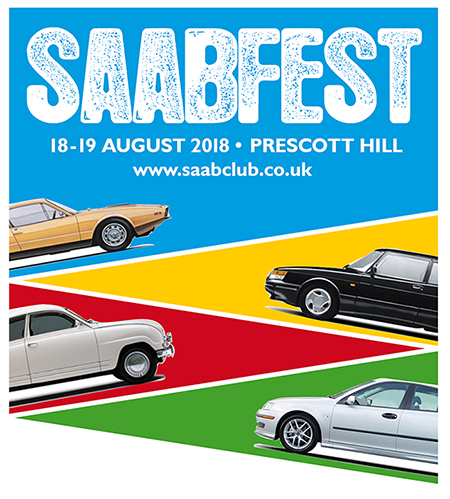 * Pre booking for SAAB FEST UK at Prescott Hill Climb is now closed. *
You are all still more than welcome to attend and pay at the gate.
This year the Saab Owners Club national weekend 'Saab Fest UK' is at Prescott Hill which is owned by the Bugatti Owners Club and being a hill climb circuit Prescott has superb views over the entire site and surrounding Cotswolds. Saabfest will have exclusive use of the venue and all facilities Saturday through to Sunday.
Saturday will be the main show day to include best car competition. There will also be an evening function including entertainment. Sunday we have full access to Prescott Hill Climb to take your Saab up the legendary circuit. This will not be a competitive event however you will be allowed to drive the hill at your own pace. We hope to see many of you at what we are sure will be a very special weekend.
PAYMENT AND TERMS
Pre-Booking for Saab Fest is closed, However visitors to Saab Fest are welcome to pay on the gate.
Unfortunately as Prescott Hill is a race circuit, animals are not permitted on site.
Traders and 'car booters' are welcome at no extra charge
.
All enquiries to Chris Redmond at This email address is being protected from spambots. You need JavaScript enabled to view it.
The Saab Owners Club GB reserve the right to change elements of the event or programme at their discretion.
PROVISIONAL PROGRAM
Saturday 18th August
9.00am Welcome registration and arrival for visitors camping with motor homes, caravans and tents.
10.00am Show opens today visitors, best car competitions, trade stands and vehicle displays.
14.00 Voting for best car competition closes.
16.00 Best car competition presentation and awards.
19.00 Evening meal at the Bugatti Clubhouse.
20.00-23.00 Evening Entertainment at the Bugatti Clubhouse.
Sunday 19th August
9.00am show opens to visitors, display vehicles and hill climb participants.
9.00-9.30 Initial Drivers Briefings
9.30-13.00 Morning Hill Climb Access
13.00-14.00 Lunch Break
14.00-16.00 Afternoon Hill Climb Access
16.30 Event closes