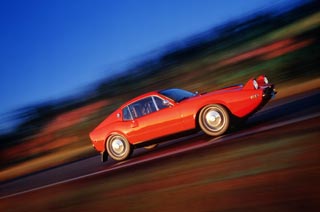 All models of the SAAB Sonett are catered for by the SAAB Owners Club. The Sonett is the least well known and recognised SAAB, with relatively low production numbers.

The first Sonett (Designated the SAAB 94) was really only a prototype, with 6 cars built between 1955 and 1957.
The Sonett II (Designated the SAAB 97) was launched in 1966, still with a two stroke engine, but was dropped half way through 1967 to be replaced with the Sonett V4. Only 258 Two stroke Sonetts were manufactured.

The Sonett V4, whilst basically the same as the Sonett II, was powered by the Ford derived V4 engine, and 1,610 were produced between 1967 and 1969

The restyled Sonett III was launched in 1970, still powered by the V4 but later models had the engine size increased from 1500cc to 1700cc to combat increasing emissions regulations. The last Sonett rolled off the production line in 1974 after 8,368 examples of the Sonett III had been made..