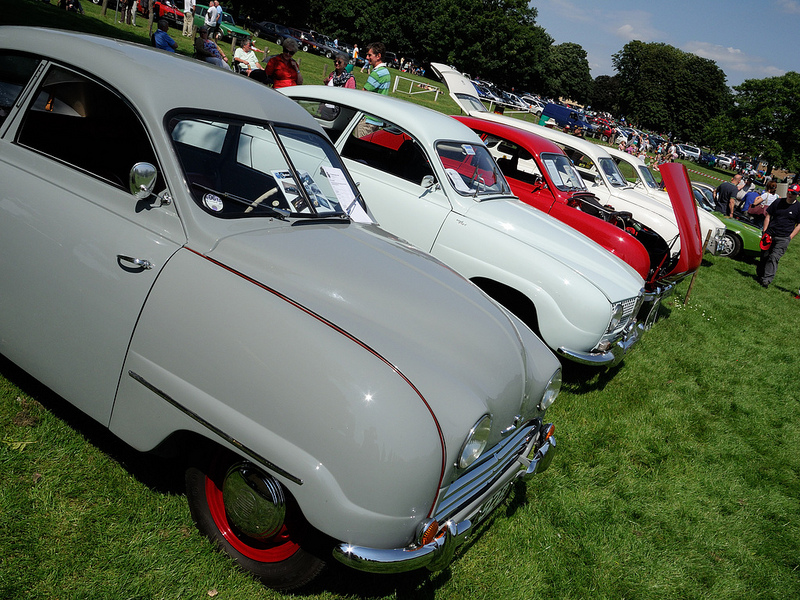 Thanks to everyone who turned out and supported our National Rally at Wicksteed Park last weekend. It proved to be a very popular location with the biggest attendance for some time.
We counted well over 200 cars on Saturday and 150 on Sunday, plus a whole load of us camping as well.
The range of cars was just fantastic, from a 1952 92B to a 2010 9-5 and including six Sonetts! Erik Carlsson said that he had not seen such a great line up of Saabs for a long time and that he thoroughly enjoyed himself.
The weather was kind to us too.
Thanks also to everyone who helped us leading up to and during the weekend. We could not have done it without you.




A warm welcome to all of the new members that joined our Club over the weekend.

Click here for some photos. See also Mark Edgars Flickr Album.

And this Event Gallery has quite a few photos including some of Lance Coles.

See you all again next year!

The winners of our Best Car competition on Sunday were:

Best Sonett - Hedley Myers

Best Two Stroke - Mike Thompson

Best V4 - Chris Boffey

Best 99/90 - Andy Boorman

Best C900 - Brian Chandler

Best 9000 - Andy Boorman

Best GM900/9-3 - Graham MacDonald

Best 9-5 - Martyn Russell

Best 9-3ss - Chris Mercer


Best Convertible - Tina Bowley

Best Customised car - Os Reid

Best Car - Ken Dover (92B)

The Mick Sollars trophy for best two stroke went to Mike Thompson.

The Erik Carlsson trophy for best car overall is awarded to the car receiving the highest number of votes from the public vote, and this went to the 9000 of Andy Boorman, which received 24 individual votes from the 100 or so received.