Practical Classic Restoration and Classic Car Show
The Saab Owners Club GB would like to thank all those that came along and said hello to the team on the stand. We would especially like to welcome the many new members that signed up over the weekend.
It was fantastic to see how passionate the classic community are about Saab cars which along with our club stand were represented in the 'Pride of Ownership' and 'Barnfinds' displays.
The SOC would also like to congratulate Martin Healey on his 3rd place in the Pride of Ownership awards for his beautiful Saab 96 two stroke.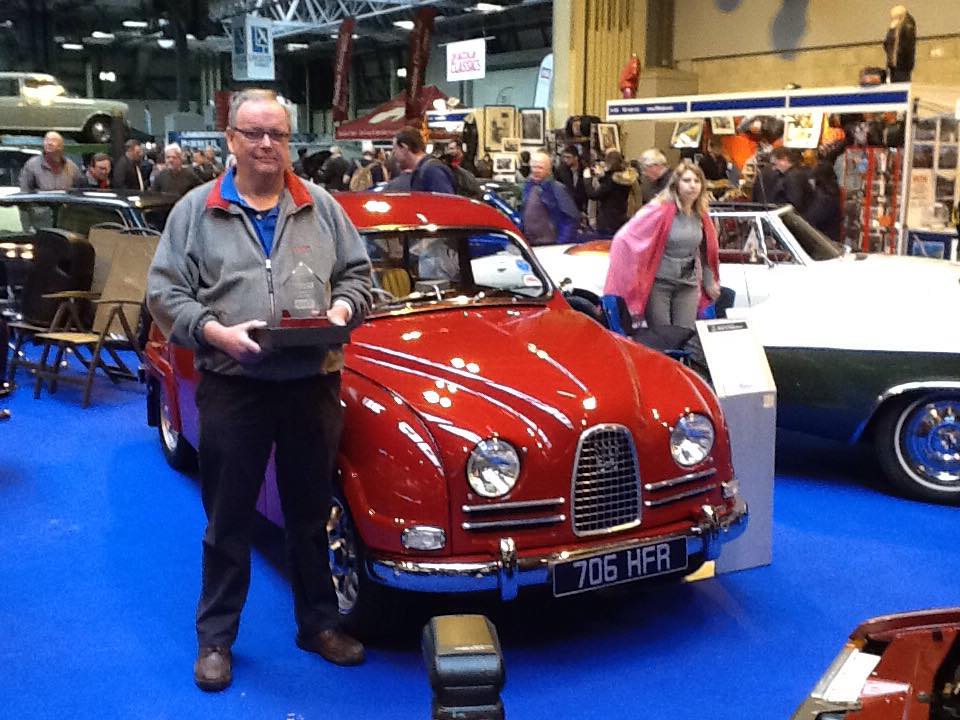 Here's Some pictures of the Saab Owners Club Stand