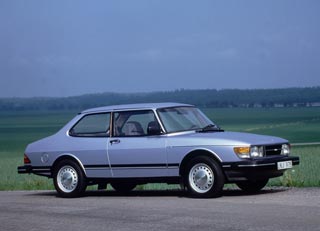 Hello and welcome to the 99/90 Register. I'm Stuart Payne and I look after the register for the Club.
In 1965, about 20 years after the preliminary sketches for the first SAAB car were made and 30 years after the earliest SAAB aircraft, the project for the 99 was started.
The initial production 99s were made in the autumn of 1968 and production continued until 1985 giving a total production of 588,643. In 1984 it was replaced by the model 90, a two door saloon consisting of the front half of a 99 onto which the rear of a booted 900 was grafted. In this final form a further 25,378 were produced until 1987.