Contact the Two Stroke Registrar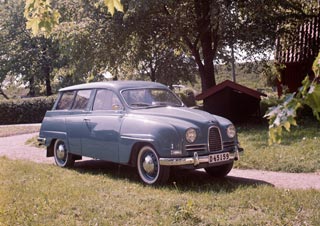 The Two Stroke Register caters for all two stroke-engined SAAB's including the models 92, 93, 95 and 96.
The Register aims to keep interested members informed of surviving examples of these cars, as well as information regarding parts availability, maintenance advice and details of specialist restorers/rebuilders, of these early SAABs. Articles covering these aspects appear in the bi-monthly club magazine 'SAAB DRIVER'.